To be compatible with Samco Power Accounting, your printer needs to supports both PCL 5 and PostScript (PS). Any printer that has been purchased through Samco, receives remote assistance of configuration and setup free of charge. Printers that were purchased from independent dealers will be subject to a charge if configuration and setup is required by Samco. Most newer Laser printers support PCL 5 and Post script using the Universal Printer driver.   However, there are printers with Universal Printer drivers (UPD) that are not fully supported,  please check the list below:
HP PageWide Pro 577dw Multifunction Printer
HP Color Laserjet Pro MFP M477fnw
HP Color Laserjet Pro M254dw
HP Color Laserjet Pro MFP M180nw
HP Laserjet Pro MFP M227fdn
HP Color Laserjet Enterprise M553dn
HP Laserjet Enterprise M607dn
HP Officejet Pro 8740 All-in-One Printer
HP Color Laserjet Professional CP5225dn
Older HP Models, refer here: https://support.hp.com/ca-en/document/c04324001
Lexmark MC2640adwe
Lexmark MC2535adwe
Lexmark MC2425adw
Lexmark CX517de
Lexmark CX417de
Lexmark CX317dn
Lexmark CS517de
Lexmark CS417dn
Lexmark CS317dn
Lexmark C2535dw
Lexmark C2425dw
Lexmark C2325dw
Lexmark MX617de
Lexmark MX517de
Lexmark MX417de
Lexmark MX317dn
Lexmark MS817n
Lexmark MS617dn
Older Lexmark Models, refer here: https://www.lexmark.com/en_ca/support/universal-print-driver.html
Unsupported printers
Add Value to Your Software Investment
Samco Software knows how important it is for your business to run without problems. We offer support plans to give you peace of mind. You know, if you need help, our experts are a phone call away.
Keeping You Up-To-Date
Samco Support Plans also keep you up-to-date with the latest software and changes to legislation. So your business can keep running smoothly.
Plan rates are based on prior help desk requirements and current module enrolment. Rates and features are subject to annual review and adjustment.
CAMP is billed monthly and AEP is billed annually.
CAMP does not include: Training, hardware installation/support, third-party application support (Operating systems, MS Office, SmartTerm, etc.) EDI document preparation, custom programming, importing/converting data, project work, SQL queries, forms/label design or accounting advice.
A minimum of two updates per year are included.
Adding and removing modules to your CAMP subscription will affect monthly rates and will be adjusted accordingly.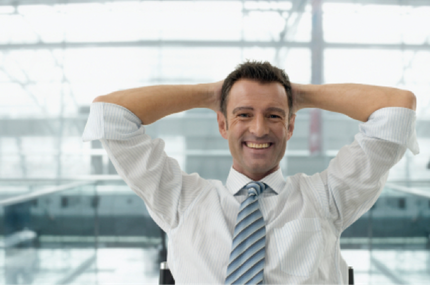 Copyright @ 2021 Samco Software Inc.